---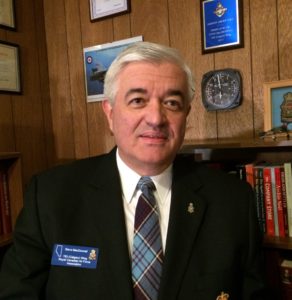 Stephen K. MacDonnell, P.Eng., MCSCE
National President
Royal Canadian Air Force Association

Steve MacDonnell was installed as the National President of the Royal Canadian Air Force Association at the association's annual general meeting in London, ON, in October, 2016.

Steve is a native of Sydney N.S and long-time resident of Calgary, AB. As a youth he was a member of the Royal Canadian Air Cadet program proudly attaining his power flight wings and the position of squadron warrant officer with 693 Squadron. He served a decade in the Canadian Forces Reserve and the Cadet Instructors Cadre receiving his commission in 1978. He has been a member of the RCAF Association for almost 40 years. Over the past 25 years he has served in executive positions at all three levels of the association save for three years in the early 1990s when back in uniform commanding 538 Squadron, RCAirC. This is his second time serving on the National Executive Committee. He is a recipient of the association's Meritorious Service Award and Queen Elizabeth II Diamond Jubilee Medal for his work with the association.

Steve holds degrees in science and engineering from Dalhousie University. He later continued his graduate engineering studies at the University of Calgary where he also completed their program in professional management. He is a graduate of the Banff Centre's program in executive leadership. Registered as a professional engineer in 1983, he has held technical and senior leadership positions in the natural resources, consulting and energy industries. He has worked on and led both domestic and international projects on all continents except Antarctica. He has also served on design code committees with the Canadian Council of Ministers of the Environment and the Canadian Standards Association.

Steve began his professional career in Halifax as a project engineer with Acres International Ltd. He was transferred to Calgary in 1981 and later joined Shell Canada Limited working on projects for Shell and its subsidiaries throughout the country. He founded Shieling Technologies in 1991 providing consulting services in environmental planning, facilities engineering and risk management and later worked with organizations such as UMA, Devon Canada and GKX Corporation. Although attempting a move into semi-retirement he remains active with a professional partnership working in specialized project management, regulatory affairs and land development.

He is a former executive of the Dalhousie University Alumni Association, volunteer with the Canadian Cancer Society and a member of several professional, service, military, cultural and aviation organizations including the Canadian Owners' and Pilots' Association where he is a Silver Club member, the Royal Alberta United Services Institute, the Air Force Museum Society of Alberta and the Royal Canadian Legion, Within the association he is a Past President of 783 (Calgary) Wing as well as Alberta Group. Steve is an Honorary Member of 410 Tactical Fighter (Operational Training) Squadron. He actively promotes the air force, air cadets and aviation wherever he can in his business and community involvement.

A commercially rated pilot, he enjoys getting into the air as often as possible. In his down time he also enjoys skiing, sailing, kayaking, travelling, history and music. He resides in Calgary with his wife Jane and their two children. The family's annual highlight is to spend time each summer by the ocean in Nova Scotia.
---
---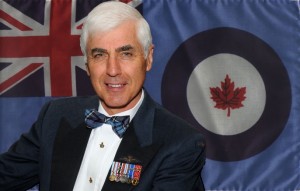 Terry Chester, CD
Terry Chester joined the RCAF in Sept 1964 through the ROTP program, receiving a BA from the U of Sask. He was awarded Navigator/RO Wings in 1968 flying for 3,000 hrs on the Argus Maritime patrol aircraft out of Summerside PEI. In 1972, Terry received his CF pilot?s wings in Cold Lake, AB and spent the next 8 years flying and instructing on the CP 107 Argus in Summerside, PEI and the O.T.U. in Greenwood, NS.? He was part of the CP 140 Aurora Team in 1980, that introduced the CP 140 to the CF as the Senior Flight Deck Instructor. ?Following Staff College in 1982, he spent several years in various staff positions years in Ottawa, and then was assigned as the Senior Staff officer for Pilot Training in Air Command, before command of 407 Maritime Patrol Squadron in Comox in July, 1990 Terry was then posted back to Ottawa in 1992, to work directly for the VCDS in the Executive Secretariat as an analyst, and was seconded to Mogadishu, Somalia for six months as the senior airlift control officer, responsible for the movement of millions of pounds of relief supples in spartan and hostile conditions. On return to Canada in 1993, he was appointed as the Senior Peacekeeping Plans officer, organizing and planning peacekeeping missions in Africa and South America, for two years. In 1994, he was posted to the Career Manager Division in NDHQ, responsible for all air force ranks below Colonel, some 18,000 people. In 1997, Colonel Chester was posted to NATO Air Base, Geilenkirchen Germany as the Commander Operations Wing, Chief Pilot on the AWACS aircraft and the Canadian Component Commander for four years, and had the opportunity to participate in numerous international operations, including the air war in Kosovo. He enrolled in the Primary Reserves in 2001 and spent four years as a special projects staff officer and consultant on air matters.? He was the Director of Armed Forces Day 2005 at 19 Wing Comox, was also engaged in Transformation projects for 1 Cdn Air Div. With a career spanning 42 years, some 10,000 flying hours and multi-command tours, he remained active in flying, maintaining a Transport Canada Flight Commercial pilot Qualification, instructing air cadets in the summer. He is a director at the Comox Air Force Museum and a board member of several community associations. He is married to Barbara Jean MacDonald of Port Borden PEI; their daughter Tara, is married to a USAF airman stationed at Luke AFB, CA, and their son, Jeff is a pilot in the CF. Terry & Barb have four grandsons, all of whom will aspire to careers in the air force.
---
---
---
---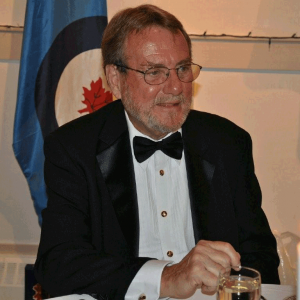 Guy Vallieres, President Quebec Group. Born in Magog, Quebec, Guy pursued his education both in Magog and Sherbrooke. He served with the Sherbrooke Fusiliers (Army Reserve), from 1954 to 1957. In 1957, he enlisted in the RCAF and was sent to RCAF Station St-Jean for basic training and upon completion was sent to RCAF Stn Aylmer, Ontario where he was trained as a Medical Assistant. Following training at RCAF Stn Rockliffe, he was transferred to Centralia where he spent the next 4 years. Further transfers brought him to North Bay Ontario, Holberg B.C. and back to St-Jean, Quebec. Guy remained in the service until 1967 when he opted for civilian life. He then worked in sales & marketing of accounting systems and office computers. He retired as Director of admissions of a private college (electronics) in 1996. He joined the Royal Canadian Legion in 1987 and is a Past-President of RCL Branch 234. He is currently serving as Chairman of Pointe-Claire Branch 57 of the RCL. He has also served 5 consecutive years as President of 394 (West Island) Wing of the Air Force Association of Canada and is currently serving as Quebec Group President, having been re-elected for a second term April 30th, 2011. He is an elected? Director of the Lakeshore Legion Housing Association (LLHA). Married to Solange, they are proud parents of two daughters and grand-parents of four.
---