BEAUCHEMIN, Robert – Mr. Robert Moise Beauchemin with his loving family by his side, at the Ottawa Hospital – General Campus on Monday June 4, 2012 at the age of 75 years (Past Commanding Officer of Squadron 325 Air Cadets, Strong supporter of Organ Donation). Beloved husband of Loretta Beauchemin (n?e Lefebvre). Loving father of Lynn Mason (Scott). Cherished grandfather of Brett Beauchemin, Nowell and Chantal Mason. Dear brother of Carole Cooper (late Phil). Predeceased by his two sons Robert G. Beauchemin (Elizabeth) and his twin brother; parents Moise and Therese Beauchemin (n?e Ladouceur); siblings Jeannine Beauchemin, Margaret Andre (late Robert), and Therese Leroux (wife of Richard). Bob will be sadly missed by all who knew him. Resting at the WILSON FUNERAL HOME, 822 Pitt Street, Cornwall where visitation will be held on Friday from 2-4 & 7-9 PM and Saturday from 9:00 ? 10:15 AM. The Mass of the Resurrection with Commendation and Farewell will be celebrated in St. Peter's Roman Catholic Church on Saturday June 9, 2012 at 11:00 AM. Cremation to follow with Rite of Committal at a later date in Notre Dame Cemetery, Cornwall.
Hubert Francis Bibby, 899 Wing, Vernon, BC
November 19, 1919 – February 1, 2011

Hubert Bibby passed away quietly on February 1, 2011 at the age of 91 years. He was a quiet, gentle man who was dedicated to his wife and family, his faith, his city and his country. Hubert and his wife Bernice, who celebrated 65 years of marriage this past December were parents of 6 boys and 1 girl. Paul (Pam) of Terrace BC, Jim (Pat) of Armstrong, Mike (Karen) of Vernon, Anne-Marie (John) Kloppenburg of Kelowna, Bob (Kelly) of Vernon, Brian (Cheryl) of Vernon and John (Nancy) of Salmon Arm. He was the proud grandfather of 14 grandchildren and 5 great-grandchildren. Hubert served in the Air Force in France, Belgium, Holland, and Germany until VE Day. Hubert and Bernice were married shortly after World War II. They moved to Chilliwack to establish Bibby Bros. Propane with Hubert's two brothers and shortly after expanded Bibby's Propane to Vernon. Hubert spent many years in the Propane Business serving his customers in an honest and fair manner. In 1952 Hubert and Bernice moved to Vernon. They were active members of the Saint James Catholic Church where Bernice played the organ. Hubert was a member of the Knights of Columbus, The Lion's Club, and the Air force Veterans Association where he provided many hours of service to each of these organizations throughout the community. Hubert could always be found at fund-raising barbeques and breakfasts. He was one of three originating members to establish and build Schubert Centre and Gateby Care Facility where he and his wife Bernice have lived these past years. He helped build and establish St James School where his children and grandchildren attended. He has attended every Remembrance Day Celebration except this past year due to illness for the past 65 years. Hubert was one of the originating shareholders of Silver Star Mountain, where he continued to ski until he was 80 years old. His contribution was recognized by Silver Star Mountain by the naming of a run after him ? Bibs Bumps. Hubert was also recognized by the Annual Plumbers Bonspiel where he was a sponsor and participant for over 50 years. Hubert was not one to be in the news, he worked tirelessly behind the scenes without fanfare. He was an admired man by all who met him and the lives of those who knew him are better for having known him.

---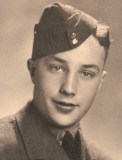 BULGER, Robert Patrick,
F/O Robert Patrick Bulger who passed away at the age of 87 on 26 Feb 2012 in Ottawa, Ontario. He joined the RCAF in 1943 becoming a Wireless Air Gunner. After the war served with great pride in 401 (City of Westmont) and 411 (City of York) Squadrons until 1970 retiring as a Captain.? His tours included service with the RCAF Pipes and Drums. A lifelong devotee to the Air Force he was a member of the Air Force Association serving in several leadership positions, the Royal Canadian Legion, and was a member of the Royal Military Institute (Toronto).
---
BUTTE, Stephen
Pilot Officer (Retired) Stephen Butte, DFC, P.Eng., hcol
An Honourable Journey
Steve Butte, DFC, BSc, PEng
by Dean Black
A legendary life has come to an end. Steve Butte passed away on Remembrance Day, 2010, near Perth, Australia. The name might not be familiar, but Steve is a Canadian veteran worth knowing.
The year 1944 ended relatively quietly for Pilot Officer Butte. Like many fighter pilots, Steve preferred being alert while at the controls. A Spitfire was hard enough to handle sober; a fuzzy head at altitude was the same as a foot in the grave. Anticipating an early morning launch, Butte steered clear of any big New Year?s Eve celebrations, choosing instead to down a couple of glasses of kummel before getting some shut-eye. Of course, he had no inkling of what was in store for him the following day.
Steve Butte had joined the ranks of 403 (Wolf) Sqn at Tangmere in southern England on Saturday, June 10th 1944. He and another pilot, Ron Forsyth, reported to the squadron in good spirits. They were joined by Ken ?Red? Harvey who joked he was going to enjoy working in 403, because all the squadron?s Spitfires sported his initials (KH)!
Steve Butte was born in Waugh, Alta in November 1923. He graduated from high school in Michel, BC, in 1941 and then tried to join the RCAF. ?The recruiting officer told me to come back after I turned 18,? he recalled. ?When the time was right, I signed up and then underwent initial training in Belleville, Ont, elementary flying training at St Eugene, Ont and service flying at Camp Borden, Ont.? With initial training behind him he sailed for England in March of 1943 to undergo operational and gunnery training.
On June 16th, 10 days after D-Day, 403 Sqn deployed to airfield B2 in Bazenville, Normandy. His first assignment saw him flying as No. 2 to F/L Andy MacKenzie. Andy quickly befriended Steve and years later would often claim he felt as ?safe as a church? with Steve on his wing.
Things were quiet for some time. To keep busy, Steve Butte recalls conducting something for which Spitfires were not ideally equipped ? armed reconnaissance. ?The aircraft were susceptible to damage to the air cleaner while low-flying,? he said. One day in July 1944 while on patrol, Steve?s flight discovered what appeared to be German fuel bowsers ? big tanker trucks ? hiding in the woods. ?I think I?ve spotted something big down there,? he called to his wingmen soon after catching a reflection. He ordered the others to follow him down. The flight circled around and, like Steve, dove in at the bushes where Steve had been directing his cannon fire. Together, the Spitfires wiped out a number of the huge bowsers ? leaving a towering plume of smoke and flame blasting to great heights as the Spitfires dashed away at tree-top level.
Back in the bar his fellow pilots mused about how Panzer tanks near Caen had probably been waiting for that fuel because they couldn?t travel during the day due to the danger of air attack.
Steve Butte recalls that towards the end of the war he was somewhat alarmed the day he encountered a number of German Me-262 jet fighters ? one of Hitler?s new secret weapons. But he also remembered how they could be terrifying to those on the ground. ?They would fly at 30,000 feet so no one knew they were up there,? he explained. ?All of a sudden one would hear a ?poof? meaning that you had about seven seconds to find cover because the 262 had just dropped an anti-personnel mine which would scatter up to 69 softball-sized bomblets at 1,000 feet which, upon hitting the ground would explode.? One day the squadron padre was sitting in the latrine when he heard the ?poof.? The padre considered his options, but only for a millisecond. He quickly jumped into the pit and lived to tell his unsavoury story.
One cloudy day, Butte was up on a reconnaissance flight over Aachen, Germany and encountered three Me-262s. His flight of 403 Sqn Spitfires was being led by the commanding officer, S/L Jim Collier. They were underneath the 262s that were in a right-hand turn. Steve and Jim engaged the enemy aircraft. Afterwards, Collier claimed the kill, explaining that the enemy pilot had bailed out and the aircraft crashed. However, Steve?s gun-camera clearly showed that he was still firing at the 262 before and while the pilot was trying to exit the aircraft. As many as four more kills were shared this way, because it was so difficult to prove who should receive full credit.
On the New Year?s morning of 1945 mentioned earlier, Steve Butte?s wing commander, W/C James Edgar ?Johnnie? Johnson was having breakfast with G/C William ?Iron Bill? MacBrien when approximately 40 enemy aircraft attacked their airfield at Evere, Belgium. Steve and his wingman had been scheduled for a patrol and weather-check. Minutes earlier, fellow flyers Dick Reeves and ?Mac? Reeves (no relation) had launched for a similar patrol. That section reported the runway usable, so Steve Butte and Keith Lindsay started their aircraft. Just as they got airborne a few minutes before 9:00 am, the enemy force attacked. Steve tried to shake-loose his auxiliary fuel tank? to no avail. It was just as well since he later recalled being directly over the entranceway to the Officers? Mess. Johnson and MacBrien were standing at the entranceway to see what all the commotion was about.
Before he could raise his landing gear, Butte had managed to shoot one of the attackers down. He continued to spray the formation of enemy aircraft, while he raised his landing gear, downing two more before running out of ammunition. Jim Collier recognized Steve for his courage by writing a recommendation for a Distinguished Flying Cross (DFC) on Jan 20th. By Jan 29th word had come back confirming the award.
It was a painting of the action that New Year?s morning 1945 that brought the memory back to Steve Butte. That day, war-artist Don Anderson, was enjoying the post-New Year?s Eve celebration walking down Sabina Street near Evere. ?The Americans are flying funny today,? Anderson quipped. Then he realized they weren?t Americans at all. The black Maltese crosses painted on the aircraft convinced him that something was not right. He hurried back to the airfield, only minutes away, but by then the action was all but over. He estimates about 40 enemy fighters had attacked. He witnessed a section of Spitfires returning to the airfield, and began to sketch the scene. The pilots, he assumed, had seen the smoke from the attack, and were returning to join the donnybrook. The lead aircraft turned out to be flown by Steve Butte. ?Steve,? Don Anderson recounted, ?downed two of the enemy and some of the wreckage littered the very street I had been walking down moments earlier.?
On March 10th 1945 Steve Butte?s tour of operations ended. Upon repatriation to Canada he applied to the University of BC, to take up civil engineering, graduating in 1952. He married the former Marie Smith from Truro, NS. Lieutenant Smith had served as a Canadian Army nursing sister at Bramshot Military Hospital in London. After the war she worked in Vancouver and was personally chosen by Dr Ross Robertson, a pioneer in pediatrics who helped develop successful medical procedures for ?blue babies.? Sadly, Marie passed away in 1974.
Steve Butte?s first engineering assignment was to the Kemano Powerhouse Project in British Columbia. Alcan, the aluminum corporate giant, was building a huge smelter for which they needed power, and the Nichako-Kitimat Project was initiated, of which Kemano was a part. The end result was the availability of two million, two hundred and forty-thousand horsepower of hydro-electricity for the production of aluminum.
Steve Butte worked for nine-years in the power phase of this project before transferring to the smelter phase. During the process he contributed to the building of a city for 14,000 people in Kitimat. He built an 80-kilometer transmission line using some of the largest conductors in the world. Thereafter he was employed with Alcan as a field engineer for nine years. He was the resident civil engineer on the Mica Dam project from 1961 to 1966. In the same capacity, he also worked on the Aishihik Project in the Yukon. This project called for another dam and underground powerhouse.
Steve Butte finally retired from engineering in 1974, the year his wife died. Relishing the backwoods lifestyle, he kept himself busy by mining for gold in the Hixon area of BC and raising donkeys and llamas. His tiny log cabin, 12-km east of Hixon, was protected by stray dogs which friends from the village would leave him, to help fend off the bears.
In 2000 Steve decided to settle with his daughter Marlene, in Bedford, NS. The work he had done with the local Legion in branches near Revelstoke and Dawson Creek back in BC encouraged him to reacquaint himself with similar groups in Halifax. He soon became affiliated with the Air Crew Association on the East Coast where he learned of the upcoming 60th anniversary celebrations scheduled for July 2001 at 403 (Helicopter) Operational Training Sqn, CFB Gagetown, NB.
As the incumbent commanding officer of 403 Sqn, I was ?over the moon? when I learned that two Spitfire veterans had chosen to join us for the celebrations ? Steve Butte and Aurel ?Amigo? Roy. Steve showed tremendous interest in the squadron and both he and Aurel were well-received by squadron personnel. We realized that a tremendous opportunity had presented itself; our honorary colonel, James Stewart, DFC was ready to step down after having served three years in that capacity. This left the door open for us to seek someone who had served with 403 Sqn during the war. Art Eggleton, minister of national defence, and Col Marcel Duval, the commander of 1 Wing, approved our nomination and Steve was invested during a very respectable ceremony in April 2002 followed by a formal mess dinner held at the Lord Beaverbrook Hotel in nearby Fredericton. Capping off the night, squadron personnel were invited to meet Steve Butte while he autographed print reproductions of Don Anderson?s wartime watercolour depicting the scene at Evere minutes after the 1945 Operation Bodenplatte raid when Steve earned his DFC. Steve was not aware the painting existed, but had no difficulty recognizing that he could be the only possible pilot flying the lead Spitfire depicted in the painting.
In May 2002, Air Command granted me permission to travel to the Spitfire Museum at RAF Manston near Ramsgate, England along with our new honorary colonel. Local authorities had been planning a tree-planting ceremony honouring 403 Sqn personnel who had perished during the war. Honorary Colonel Steve Butte?s presence was the icing on the cake. The museum?s curator invited Steve to climb into their 403 Sqn Spitfire ? KH-Z ? TB752 where he spent almost an hour in the cockpit, leading me to fear we might not ever get him out. It was the first time in over 55 years he had been inside one of the iconic fighters.
On our last night before leaving England Steve asked if I could take him to Trafalgar Square in London. It became clear to me shortly after our arrival that he was reaching back to a time that for him carried great personal meaning. His wartime service, while brief, defined him in his earliest days. He had lost his father when he was only five-years-old, then his wife. Between these tragedies Steve?s service in the RCAF, culminating in his receipt of a DFC, underscored the courageous man he had obviously become. It is difficult for those of us who have not been through similar circumstances to understand how profound the impact of wartime service was on men and women of that generation.
Steve Butte and I wandered around Trafalgar Square for a while before he admitted he wanted to take a piece of it home. I managed to kick loose a small corner of the sidewalk, and it quickly disappeared into his pocket. I have often wondered if that small piece of concrete might have been worth more to him than any of the gold he might have found near Hixon, BC.
Before I relinquished command of 403 Sqn, I asked Steve if he would consider a posthumous honour for his former wing commander, Johnnie Johnson. I explained to Steve that Johnnie had been wing commander (flying) to the squadron in the days leading up to the Dieppe Raid of 1942. So impressed with Johnson were the Canadians that their commanding officer, S/L Syd Ford marched unannounced into Johnson?s office one day and tossed a couple of ?Canada? flashes onto his desk. ?The boys want you to wear these,? Ford explained. Johnson was visibly moved by the unusual vote of confidence. Despite the fact he was an RAF officer, he would not take the flashes down for the next two years. This story was enough for Steve to agree to my request seeking a posthumous appointment of Air Vice-Marshal James Edgar ?Johnnie? Johnson, CB, CBE, DSO, DFC as honorary group captain of 403 Sqn. Steve presented the idea to Paul Burden, DFC, James Stewart, DFC, and retired Col Ralph Annis, CD ? his predecessors ? and they supported the idea. During the formal ceremony the squadron?s boardroom at CFB Gagetown was also named after Johnnie Johnson. Final approval for these honours came from Johnson?s two sons, Chris and Michael, who responded to our letter which had been written on the anniversary of their father?s 2001 passing.
When I reflect on these events I realize I have been blessed with a rare privilege. Meeting a veteran is itself a unique opportunity; winning their trust such that they share their stories is something special indeed. But I have struggled to understand the message underpinning Steve?s life. I finally understood what that message was, when Steve explained that not all fighter pilots were the same. Without exception, he explained, one could not help but be proud of those who mounted their aircraft each and every sortie. However, when the time came, a very small number would find some way to avoid a fight. Steve emphasized this point by saying, in this respect Johnnie Johnson was the greatest of leaders. Like Andy MacKenzie and others, Johnson would ?get into it? without hesitation. Steve Butte learned from these mentors; he jumped in with both feet each and every time. It was this element of courage that defined some, placing them head-and-shoulders above the few who could not for whatever reason muster the strength. Perhaps the words of Mark K. Wells, author of Courage and Air Warfare, said it best: ?…the correct blend of practical leadership characteristics demonstrated what was universally known as ?guts.? At the operational and tactical level of air combat, courage ? and tenacity ? often outweighed pure intellectual abilities?.
I now realize that ?guts? defined Steve Butte; this was especially the case on the morning of Jan 1st 1945. His only regret was not being more judicious with his ammunition. ?I think I just pressed the triggers and never let go,? he admitted. The main point is he didn?t run; he fired and kicked the hell out of his rudder to take out as many enemy aircraft as possible.
After the war the enormity of Steve Butte?s engineering projects speaks to a special kind of courage and tenacity. He literally moved earth and sky bringing power to British Columbia, fulfilling his wide-ranging duties with the same kind of determination that brought him great credit during the war. He truly is a remarkable Canadian, well worth getting to know.
At his most generous request I traveled to Perth, Australia, in early December 2009, to meet up with Steve once again. We spent a week together, before I had to return to Canada. His daughter revealed to me that Steve was not well, and wanted to reach out to those who, according to Steve "made a difference in his life". Steve left behind?a wonderful woman ? Rona.?To Steve, we extend?thanks from today?s air force for setting a great example for all Canadians.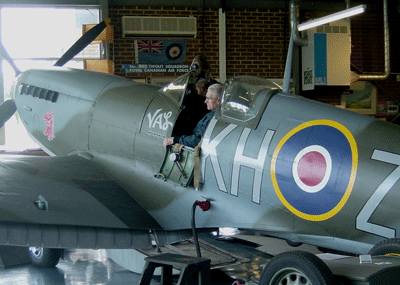 Steve Butte strapped himself into Spitfire KH-Z, during a visit to the Ramsgate, Manston, Kent Hurricane-Spitfire Museum in May?2002, and for the next hour told all of us how well the aircraft served him 60-years earlier.
---
CROIL, George Mitchell
Air Marshall George Mitchell Croil, CBE, AFC, MiD and Cde (Fr) – FIRST CHIEF OF THE AIR STAFF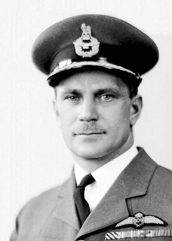 Air Marshall George Mitchell Croil, CBE, AFC, MiD and Cde (Fr) , is considered by many to be the Father of the Royal Canadian Air Force (RCAF).
The only offspring of Scottish Immigrants, Thomas Croil and Christain C. Mitchell, George was born in Milwaukee, Wisconsin on June 5, 1893. He spent four years in the American public school system before moving with his parents, at the age of 11, to Montreal, Quebec. In that predominantly French speaking community, he attended Westmount Academy from 1903 to 1907. For the next three years he was enrolled at Robert Gordon College in Aberdeen, Scotland. George then studied Civil Engineering for two years utilizing the services of a private tutor. He successfully passed a written examination and was granted a British Engineering Certificate.
In 1912, Croil was hired on as an Assistant Superintendent with the Mahawale Tea & Rubber Estate in Ratnapura, Ceylon, India. Employed there until September, 1914, he kept the company's machinery running and supervised the daily work schedules of some 700 plantation workers.
When World War I broke out, Croil was Commissioned as a Lieutenant in the 5th Battalion of the Gordon Highlanders where he served as a Machine-Gun Officer. This storied British Army Infantry Regiment recruited its personnel from in and around the city of Aberdeen and, to a lesser extent, from the northeast area of Scotland. On January 15, 1915, George was promoted to Captain and assumed responsibilities as a Company Commander. He was seconded to the Royal Flying Corps (RFC) in May, 1916, where, after only two months of flight training, he earned his Pilot Wings. Captain Croil then transferred to the RFC as a Flying Officer on July 24. Croil carried out his duties as a Flying Instructor training new pilots in the Middle East until March of 1919. He operated from bases at Abu Sueir, El Rimmal and Suez with No. 57, No. 58, No. 169 and No. 19 Training Squadrons. At one point he was a Station Commander at a Training Depot and for a short period was Acting Commander of the 69th Training Wing. Captain Croil also flew operational sorties as a bomber pilot with RFC No. 47 Squadron in Egypt and Macedonian.
G.M. Croil occasionally transported to various desert camps a British Army Major named T.E. Lawrence who was more commoningly known as "Lawrence of Arabia".
George Croil received from France on February 8, 1919, the award of the French Croix de Guerre with Palm. It was granted for valuable services rendered in connection with the War. Four months later in
June he was Mentioned in Despatches, the text of which is as follows:
"For consistent devotion to duty whilst a Flight Commander in a Training Squadron and for his determination on the following two occasions". December 6, 1917 – When on information being received that a pilot had got lost on the way to Akaba from Suez where he had been sent to retrieve Major T.E. Lawrence by air, Captain Croil set out in search of this officer making repeated searches for the missing pilot and machine along the way. Picking up Major Lawrence at Akaba, Captain Croil returned him to Suez all the while continuing to search and inquire about the missing pilot and aircraft. December 23, 1917 – When a party organized by Captain G.M. Croil set out to search for a machine which had been reported as missing on a flight between Suez and Akaba, one of the machines of the search party having had engine failure, landed in the desert half way between the two points. Captain Croil showed great resource by flying into high winds and a sandstorm while leading two other aircraft carrying mechanics, spare parts and fuel for the disabled machine. Reaching the downed aircraft, repairs were quickly carried out. The return flight against gale force winds was most difficult as blowing sand obscured the whole countryside. Also, two of the three pilots were mere students. Keeping his flight on the right compass heading, Captain Croil showed great skill as he flew behind them, safely shepherding his charges home. The journey, which was normally an hour in duration, took three due to the adverse weather conditions.
Croil was promoted to the rank of Major on April 20, 1919. At War's end he had logged in excess of 1100 hours of flying time in 18 aircraft types – land and floatplanes.
Major Croil was awarded the Air Force Cross (AFC) on June 3, 1919. It was for Distinguished Services in the Middle East during the War while he was serving at No. 32 Training Wing.
Returning to Canada, Croil was appointed to the Canadian Air Board (CAB) in June 1920. As one of six Canadian Air Station Superintendent's, Croil was instrumental in establishing air bases at Morley and High River, Alberta. He left the CAB on February 28 1923 and the next day joined the Canadian Air Force (CAF) as a Squadron Leader (S/L). While in Western Canada, George met Ailsa Swabey Arnold and the two were married in High River on June 5, 1923, which just happened to be Croil's 30th Birthday! The union produced five children.
George Croil was one of the original sixty-two Officers whose members made up the core of the newly organized RCAF when that service came into being on April 1, 1924. Preparatory to being posted to England as a Liaison Officer, S/L Croil undertook an Officer's Staff Course at the Royal Military College (RMC) in Kingston, Ontario from October, 1924 to February, 1925. While in Britian for the better part of three years (March, 1925 to November, 1927), Croil benefited from additional training undertaken at the RAF Staff College at Andover, followed by a Flying Instructors Course at RAF Cranwell. Cranwell, established in 1919, was the World's first Air Academy. Returning to Canada in November, 1927, Wing Commander (W/C) Croil then served for five years as Station Commander at Camp Borden near Barrie, Ontario. From January 17 to December 31, 1933, Croil returned to England to study at the prestigious Imperial Defence College in London. He was appointed the RCAF's Senior Air Officer (SAO) in January, 1934 with the rank of Group Captain (G/C). From this position, he tirelessly fought for autonomous status for the Air Force. A year later in January, 1935, he was promoted to Air Commodore (A/C). Over the strong objections of the Army's Chief of the General Staff (ACGS), Croil won admission to a seat on the Defence Council. On August 4, 1938, Croil succeeded in removing supervision over the RCAF by the ACGS's office when he was promoted to the rank of Air Vice Marshall (A/V/M). From then on, he reported only to the Minister of National Defence. On November 19 of that year, Croil's title changed from SAO to Chief of the Air Staff (CAS) and this was most fortunate for the RCAF as war clouds were beginning to form over Europe.
Britian and France declared war on Germany on September 3, 1939, after that country had forcibly occupied Poland two days earlier. Canada's declaration of war against the Nazi regime came one week later on September 10th. Canada had very little in the way of an effective Air Arm at the time, possessing only 270 aircraft, the majority of which were considered obsolete. Her manpower strength – all ranks – was a paltry 4,000 in total. A reserved man, strict and professional, AVM Croil stood out as a conscientious, dedicated officer. When Charles Gavin "Chubby" Power became Canada's Minister of Defence for Air in May 1940, he asked for Croil's resignation as he did not believe they could effectively work together. While acknowledging Croil's qualities as an exceptional administrator, Power admitted to being somewhat put off by his "puritanical and regimental" disposition. Power said; "Rightly or wrongly, I got the impression that friendly, sympathetic cooperation with him would, owing to our fundamental differences of temperament, be difficult if not impossible. I wanted friendship and cooperation; he, I imagine, expected me to give little more than routine supervision, leaving to him the unquestioned authority over members of the service and possibly over the purely civilian functions of the department". For the good of the service, Croil stepped down and accepted an appointment as Inspector-General of the RCAF. Less than two months later, C.G. Power had been replaced as the Minister of Defence for Air!
By January 1, 1944, the RCAF's growth had reached its zenith when its personnel numbers topped out at 215,200. This figure included 15,153 females in the Women's Division. Towards war's end, the Royal Canadian Air Force capably fielded no less than 78 Squadrons for home and overseas duty. Canada's Air Force rose to become the 4th largest in the Allied cause and it all happened because of the implementation and execution of the British Commonwealth Air Training Plan (BCATP) in Canada, coupled with the influence and guidance of a man named George Mitchell Croil.
George Croil was made a Commander of the Most Excellent Order of the British Empire (CBE) on January 1, 1943. The text of this award is as follows; "This officer's extensive experience and devotion to duty over a considerable period of time has marked him as an officer of exceptional ability. Prior to the opening of hostilities he held the appointment of Chief of the Air Staff and as such was largely instrumental in drawing up the BCATP and in laying plans for the future development of the Plan. As Inspector General his worth was outstanding both in his efforts in the measures taken for the defence of Canada and in his suggestions for the improvement of morale and discipline of the service. His leadership and mature judgement has been invaluable in the direction of the RCAF".
Interestingly, Croil's first cousin, who also hailed from Milwaukee, was none other than Brigadier General William Lendrum "Billy" Mitchell. In 1920, Mitchell was appointed Deputy Director of the United States Army Air Service (USAAS). A renowned pioneer of U.S. air power, General Mitchell was generally regarded as one of the most far-sighted military leaders of his age. Immediately after World War l, he predicted that air bombardment would dominate warfare in the future. In 1924, he horrified and angered U.S. Army and Naval strategists with his public claim that bombs could sink ships. That same year, he correctly predicted the Japanese attack on Pearl Harbour some 17 years later. When his superiors refused to believe him, he successfully bombed and sank warships to prove his point. Furious at his constant outspoken criticisms, the War Department directed that his reappointment as Assistant Chief of the Army Air Service be denied. They further directed that he be demoted to the rank of Colonel and that he stand a general court-martial on the charge of conduct prejudicial to good order and discipline. After a seven week public trial which ended in December, 1925, Mitchell was found guilty. He was suspended from rank, command and duty and was required to forfeit all pay and allowances for a period of 5 years. Afterwards, President Calvin Coolidge reviewed Mitchells' sentence and judged it to be too severe. He changed the forfeiture from all to half pay and benefits for 5 years. Billy Mitchell chose to retire from the military and did so on February 1, 1926. He died a broken man in New York City at the age 56 on February 19, 1936. Mitchell's reputation as a national hero was completely restored by the 1955 Otto Preminger movie "The Court Martial of Billy Mitchell", starring Gary Cooper. In 1942, President Franklin D. Roosevelt petitioned Congress to award Colonel Mitchell a special Congressional Medal of Honor together with a promotion to the rank of Major General. It was not until 1946 that both awards were posthumously bestowed. William Lendrum Mitchell was the only U.S. citizen who ever had a military aircraft named in his honor. He is considered to be the father of the United States Air Force (USAF).
On October 5, 1946, RCAF Air Marshall Robert Leckie, CAS, sent the following letter to George M. Croil which said in part; "It gives me great pleasure to inform you that you have been granted the award of the 1939-45 Star. This award, normally made in recognition of operational service against the enemy, is granted to you in view of the responsibilities you carried as CAS in the making of operational decisions. The wisdom of those decisions are today reflected by the magnificent record achieved by the Royal Canadian Air Force. It is felt, therefore, that the award of the 1939-45 Star will be in some small measure further recognition of your efforts in forming a striking force which was definitely instrumental in bringing about the successful conclusion of the War. The medal of this award has not yet been struck, but it will be forwarded to you as soon as it becomes available".
In March, 1953, a 171,200 square foot Technical Training School,
dedicated as Croil Hall, opened at RCAF Station Camp Borden, Ontario.
Croil Hall continues to serve to this day as the home of Air Force Technical Training at what is now known as Canadian Forces Base (CFB) Borden.
AVM George Mitchell Croil was promoted to the rank of Air Marshall (Lieutenant General) on July 2, 1944 and retired to pension that very day.
Croil's early years of unwavering advocacy for a strong and independent National Air Force had come to fruition. His many hard fought battles on that singular issue would be the greatest achievement of his 30 year Military career!
He died in his 65th year on April 8th, 1959, in Vancouver, British Columbia.
The author gratefully thanks the National Archives of Canada who provided information for this article:
By Tom Walsh,
26 Duncan Crescent,
London, Ontario,
Canada. N5V 4E8
Phone 519-659-3298
Email-walsh@lweb.net
DOBSON, Brigadier General William Robert, OMM, CD (retired)
Bob (Dobber), from Moose Jaw Saskatchewan, slipped the surly bounds of earth and kissed the face of God on January 27, 2010 in his 76th year with family by his side.? He was predeceased by his parents Elsie (Barr) and Cyril, brother Clark, sister Wilma and first wife Betty (nee Burns).? He is survived by his wife Pearl (nee Davis),? brother Blair (Pat), sister in-law Arlene, brother in-law Dick,? children David (Judy), Danna (Chris Eggink), Dalyce (John Degraag), Douglas (Gail Clarkson), and Deirdre (Craig Coburn), his grand children Delaney, Duncan and Devon and numerous nieces and nephews. He actually leaves behind an extended family, including the friends of Bill W., as Bob touched the hearts and lives of many throughout his life and those of his family, within both the military and civilian communities he lived.? His creativity and sense of humour charmed many, calmed crises, was a welcome distraction at many events and resulted in lasting friendships across the world.? In addition to a joke or story, Bob was capable of knocking off a poem or a limerick on many occasions. Growing up, Bob was a resourceful youth, always having a job or two to put money in his pocket.? His eclectic work experiences created a very unique man with a vision for his future.? Bob joined the R.C.A.F in 1956 and completed his pilot training in Moose Jaw Sask. in 1957.? He was a pilot, keen to fly, with a natural talent to lead, inspire, mentor and teach.? He instructed on Harvards and Expeditors at the R.C.A.F Station, Moose Jaw until 1963; spending 1961 flying with the Golden Hawks and the next two years flying with the Harvard Aerobatic Team. Bob?s skills and leadership talents were recognized early as he was posted to Ottawa as the Tutor Project Officer working on the construction of the CT114 Jet Trainer (Snow Bird airplane).? In 1966, Bob was promoted to Sqn Leader and attended Cdn Forces Staff School in Toronto as a member of the first integrated (army air force and navy) College Course.? Bob was posted to Cold Lake in 1968 to complete 104 pilot training before being posted to Baden Germany to fly the jets fulltime with 422 and 441 Sqns.? When Bob was promoted to Lieutenant Colonel, he and his family were posted back to Cold Lake Alberta for a three year term as Base Operations Officer, before being posted to Petawawa as Commander 427 Tactical Helicopter Squadron. Bob had a tour in Borden and 10 TAG (St Hubert, PQ) and a wonderful three year term as Base Commander CFB Comox, BC before heading to NDHQ in Ottawa to fly a ?mahogany bomber? fulltime until retirement as Director General of Force Development (1984-1991).? During this final posting, Bob had the privilege of representing Canada and the Canadian Forces on several significant international committees, within Canada and abroad. For example the Strategic Arms Limitation Talks (SALT). As busy as Bob was with school or work, he always found time for fun, family and friends throughout his life.? He had a knack for theatre, including time with the Regina Little Theatre, before he joined the military.? Bob rarely turned down an opportunity to participate in skits or plays.? Hobbies?? Where to start; hunting, fishing, golfing, cooking, crossword puzzles, reading, taking the stage to tell a joke or three whenever he could, and sports with his children, for starters. His children were proud to brag on his behalf about his time with the Saskatchewan Roughriders!? In addition to sports, he was very supportive of his family getting engaged in the community and the church where they lived. After retiring from the military, Bob?s consulting company B.I.S.I facilitated his continued connections with military projects (e.g., Project 2010) as well as work within the academic community, with robotics experts, future-focused projects, Club of Rome and the transportation industry.? Even in this role he continued to lead, inspire, mentor, entertain with his contagious sense of humour and encourage his friends, colleagues and family to work towards the perfect work-life balance. We have lost an inspiring man, a dedicated mentor, a loving father and husband, a loyal friend and a creative soul. A memorial service will take place at Divine Infant Catholic Church, 6658 Bilberry Street, Orleans on Friday February 4th at 1 p.m.? The family will receive guests in the church hall following the service to share stories and memories. In memoriam, donations to the Ottawa General Hospital or the Champlain Community Care Access Centre are appreciated. An e-condolences guest book has been set up online with the Ottawa Citizen and other personal emails can be sent to the family using Dobberdidit@gmail.com.