Airforce is a quarterly association publication, designed for an aviation-minded readership. Crafted primarily by the association?s members, Airforce promotes the involvement of youth in aviation activities, the preservation of Canada?s proud air force heritage, and the advocacy of topical issues, particularly those related to the Canadian Forces and Canada?s air power. Airforce appeals to every generation – young and old; every aerospace community ? civil and military, technician and crewmember; and covers every horizon
? yesterday, today and tomorrow. Airforce is Canada?s ?air power? heritage voice.
For Advertising rates, and Sponsorship opportunities, please Download our Rate Card.
For enquiries, please contact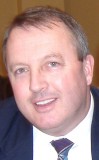 Dean Black
TEL: 613-232-2303, ext. 222
FAX: 613-232-2156