Wing Bulletin Editors are invited to download graphics and news articles from this page, for their Wing's newsletter
---
Kurt Abels, 408-437 Wing, was treated to a very special ride in a warbird belonging to the Canadian Warplane Heritage Museum. Kurt's name was one of five drawn from members who attended the Annual General Meeting of the Association in Hamilton, in October 2012. He writes to us: I enjoyed a most wonderful day at Hamilton Airport! The B-25 Mitchell Bomber became airborne with three guests on board. I sat on the jump seat behind the Captain to try and take photos of the remarkable Firefly escorting us on our flight. The joy was great to meet flying members of the Museum whom I remember from my flying training days in 1972 at Markham Airport. What a reunion!! My profound Thank You to the Air Force Association of Canada. Well done. Yes,it was most emotional for me. Thank you. Kurt.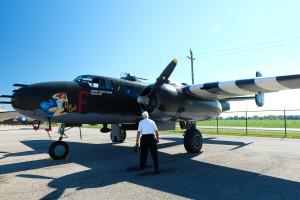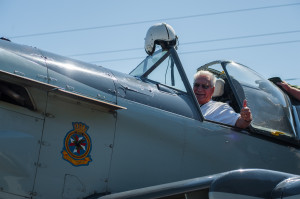 ---
---
---
---
904 Wing Bulletin – SlipStream – January 2010
---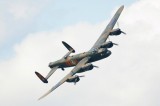 Bulletin Editors may be interested in excerpts from this Bomber Command Association of Australia January NewsletterBCAA 32 JANUARY 2010
---


Honorary National President – Opening Address AGM 2009
---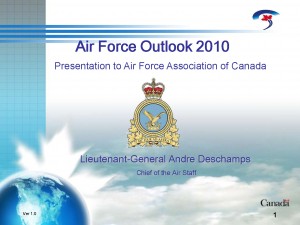 Air Force Outlook 2010 Presentation to AGM 2009 Delegates The Chief of the Air Staff – Lieutenant General Andre Deschamps – spoke to delegates gathered at the recent Annual General Meeting, providing them with an update about Canada's air force. Copies of the slide presentation may be downloaded here.
---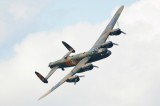 A story by David Biehn ad Robert Kostecka – Back in the Saddle – ?There it is ? on the left!? someone cried from behind us. Five miles to the southwest, veteran airline pilots Don Schofield and Andy Dobson sat in the cockpit of the fast-approaching Lancaster. Today, it was Don?s turn to sit in the left seat and fly this history-making bomber. Their flight from the Canadian Warplane Heritage Museum?s home base in Hamilton, Ontario had been uneventful. As they neared Gatineau airport ? and the crowd that anxiously awaited them ? Don called for more power: ?Set 2400 RPM and four pounds.? Eighty-five year old Cornwall resident Bob MacDonell stood on the grass next to the taxiway. His family and friends surrounded him as he gazed upwards at the Lancaster, with tear-filled eyes. Bob had not flown a Lancaster for sixty-three years. But today, this special guest of Vintage Wings would be reunited with his wartime mount. You can read more of this story by visiting the Vintage Wings' web-site here.
---
---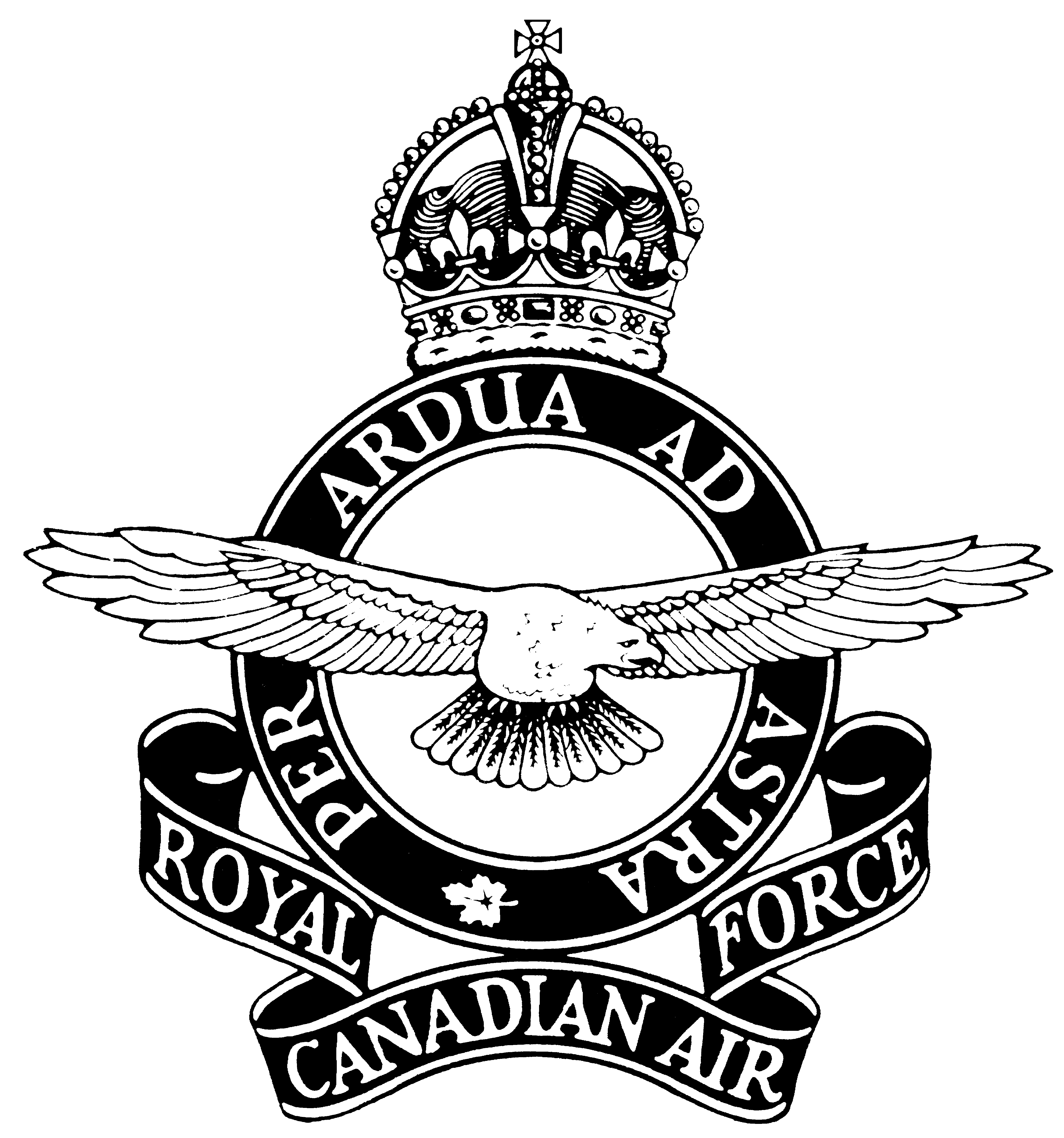 Wartime-era Crest of the Royal Canadian Air Force (2.69 MBytes, .bmp) High-resolution For a version with the Queen's Crown RCAF Crest (Vector Adobe Illustrator Format) – download here
---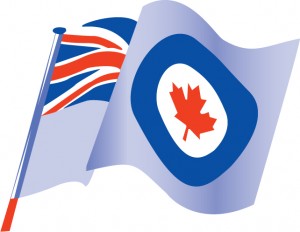 The Flag of the Air Force Association of Canada
---

Three-roundel Logo (.jpg). The Air Force Association of Canada granted permission to the National Air Force Museum to use the Association's Roundel(s)
---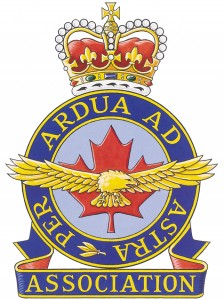 Air Force Association of Canada (.jpg) High-resolution
---
---
Past National President's Speech – Ontario Group AGM Sarnia 2009
---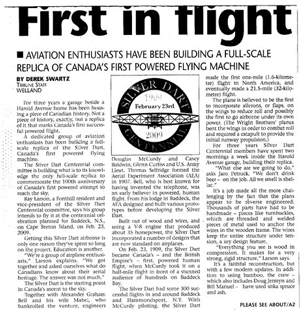 ---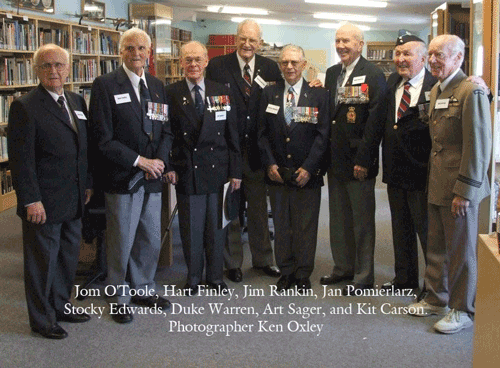 Fighter Pilot Formation – Some of Canada's finest Fighter Pilot's at a Rare Get-together
---
---
---