427 Squadron Gathering of the Lions
Formal Invitation (Link) can be found at the bottom of this webpage.
Tickets for the 75th Anniversary Gathering of the Lions Gala are now on sale! This all-ranks event will take place Saturday 14 October 2017 to include a dinner catered by Ullrich's on Main, live music from a selection of the Ottawa Valley's best artists, and a chance for Lions, both current and former, to come together in celebration.  You and your guest are invited to come join us in commemorating this momentous anniversary for our Squadron. Tickets are $50 each, payable in advance by cash, cheque, or acquittance roll (for Reg Force members).  See Capt Kim Zelonka (3 SOA Ops or Flight Ops desk) or Cpl Darrell Greene (TTF office, 1 Hgr) NLT Thursday 14 September.  When purchasing tickets please be sure to advise us of any food allergies or other dietary restrictions.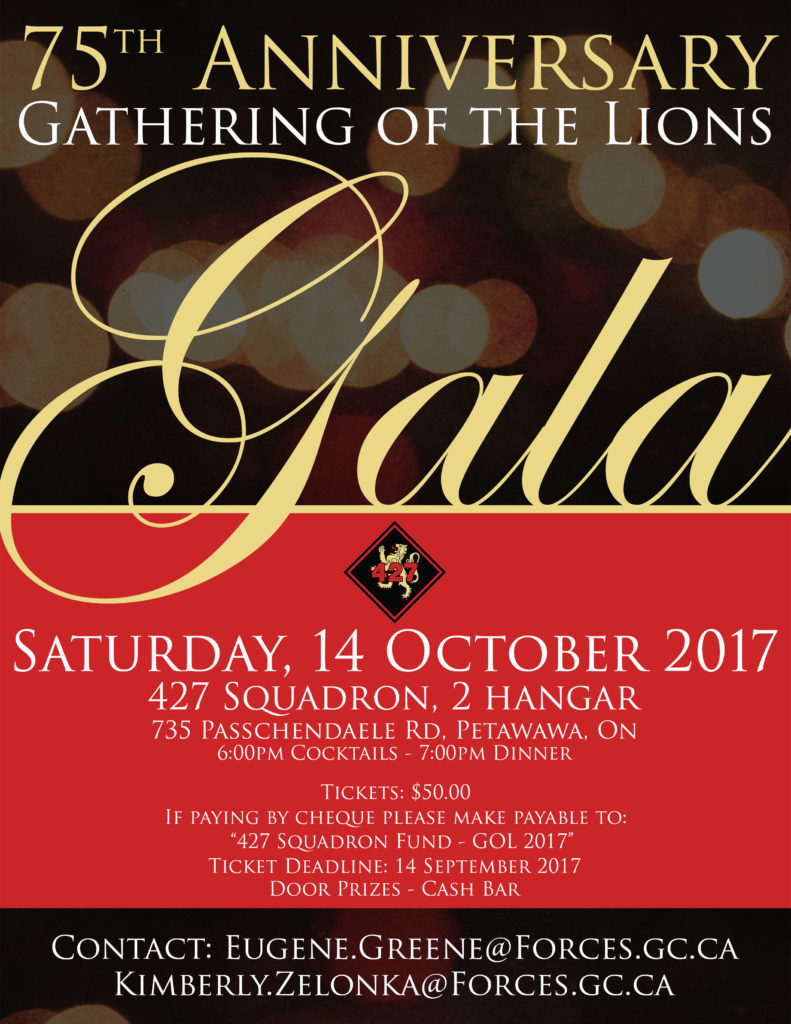 Other events will include a Meet & Greet, Sports Day, Golf Tournament, and Unveiling of the Cenotaph in Cobden.  Please see the attached invitation and posters for further details. We are looking forward to having you join us for the biggest celebration of the year!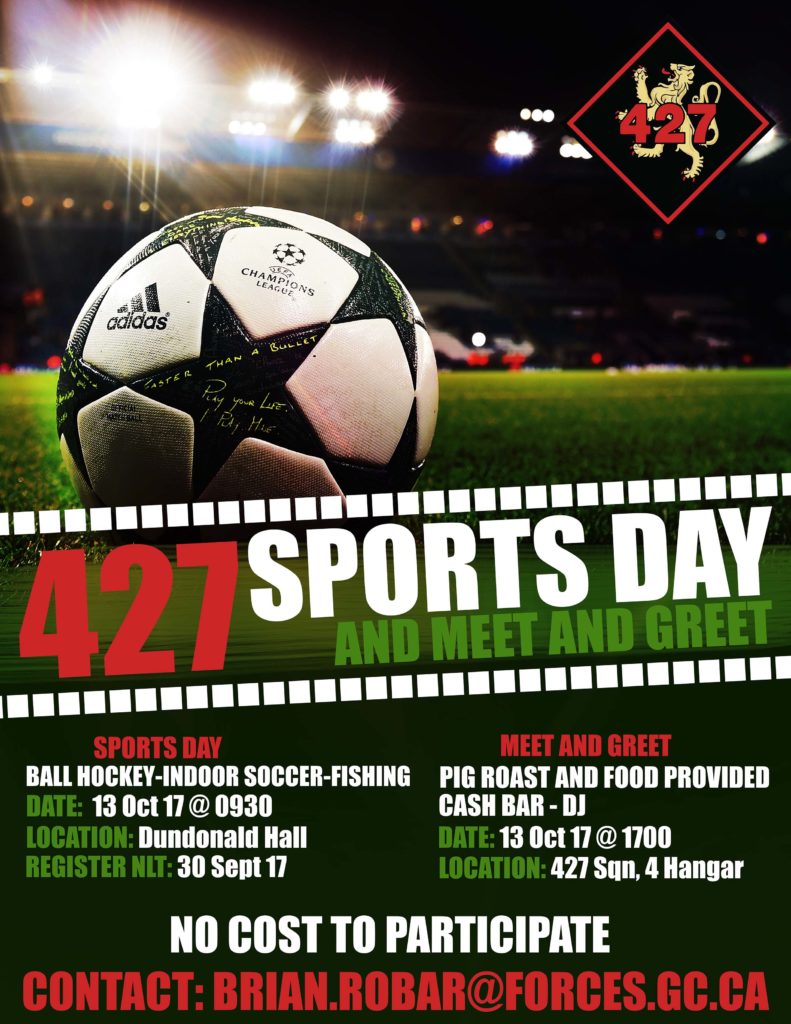 Capt/capt Kim Zelonka, 427 Special Operations Aviation Squadron, Canadian Armed Forces, Kimberly.Zelonka@forces.gc.ca / Tel: 613-687-5511 ext 6888, 427e Escadron d'opérations spéciales d'aviation, Forces armées canadiennes, Kimberly.Zelonka@forces.gc.ca / Tél: 613-687-5511 poste 6888.